The smartphone market is at its peak right now and with the increasing smartphone users in India, every smartphone brand is trying to impress the consumer. Motorola was away from the market for a while since its last successful Moto G series.
We all know the popularity of Motorola Razr devices before the launch of the iPhone. Be it the latest Moto Razr foldable phone or the old Moto X smartphone series, Motorola has proved its mettle in the Indian market.
In 2020, Motorola made a solid come back with its flagship smartphones Motorola Edge+ and the premium smartphone Motorola One Fusion+, and we will try and sum up our thoughts based on the specifications.
Here are our first impressions about Motorola One Fusion+:
Design
A smartphone design matters more than ever in 2020 and why not, it has also become one of the style statement. Motorola has tried to do something unique with its design. It has a quad-camera setup on the rear, the top-left corner of the phone. The newness here is Motorola kept the primary camera alone and the three cameras in a block. It also has a fingerprint scanner at the back.
It has the power button, volume rocker, and a google assistant button on the right side. The google assistant button is a fresh take on the traditional concept. And, it works fairly well and launches the assistant quickly. There are sure some thin bezels at the bottom but it does not bother you or your edge-to-edge experience.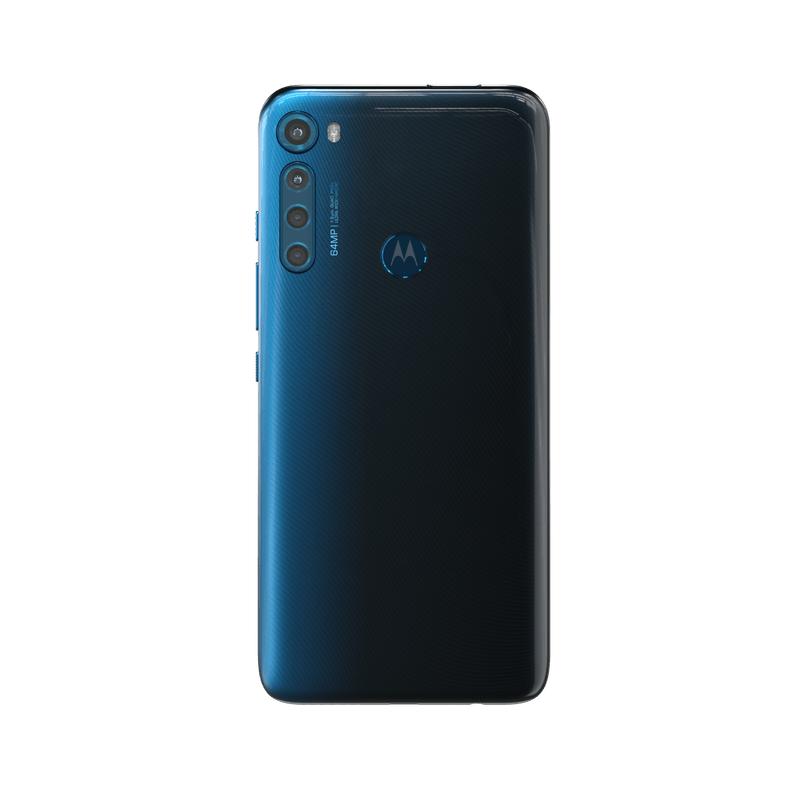 Performance
Powered by Snapdragon 730G processor, the Fusion+ offers exceptional performance in all scenarios. It has a Qualcomm AI engine that offers intuitive image capture and optimized performance. It also enhances the overall gaming experience with TrueHDR standards that ensures rich graphics. Also, you can easily multitask without any lag between apps for a rich and smooth performance.
Camera
You get a 64 MP primary shooter along with an 8 MP ultra-wide-camera, 5 MP macro camera, and a 2 MP depth sensor. These camera specifications are a real grab at the price point of the smartphone. It is one of the best camera smartphones under 20000.
This Motorola smartphone has a true edge-to-edge display and does not mean you have to compromise with the front camera. It simply means that it comes with a 16 MP pop-up front camera. The camera specs sheet looks solid and it would be fun to hear from the users.
Display
The Motorola One Fusion+ comes with a 6.5-inch IPS LCD panel. It has an HDR10 certified IPS display that is supposed to enhance your media experience. You can now have a more fulfilling media experience with your Netflix shows and videos. It is an end-to-end display with a thin chin at the bottom. Surprisingly, it does not disturb you while watching videos but makes your experience more fun.
Battery
When it comes to battery performance, this phone is the Hulk. It has a 5000 mAh battery which is huge at this price point. One of the devices with the highest battery juice in this price point is Samsung M31 which is 6000 mAh battery. You get an 18 W charger with Turbo charging technology, which seems a bit dated in 2020.
Software
Motorola has the reputation of offering smartphones with excellent user experience. It comes with Android 10 out-of-the-box and a clean User interface without any bloatware and ads. This is surprising at the price point of INR 17,500 where most smartphones come with bloatware and ads. Also, you get a different app from Motorola pre-installed where you can configure gestures.
Is it worth it?
On paper, Motorola One Fusion+ looks like a solid competition to its peers like Redmi Note 9 Pro, Realme 6 Pro, and POCO X2. If you are also affected by the Anti-Chinese sentiment and planning to boycott Chinese products, this can be your savior with nothing-to-very-little compromise.
What do you think about our First Impressions? Do you think we missed something? Do leave down your comment and let us know your thoughts on Motorola One Fusion+. Check out our other reviews too.